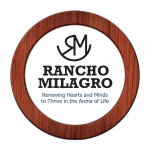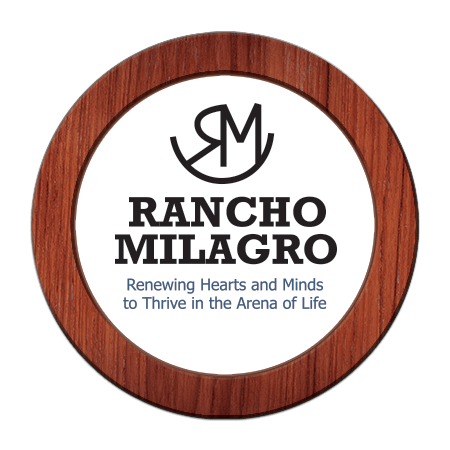 "Renewing Hearts and Minds to Thrive in the Arena of Life."
Rancho Milagro Foundation COVID-19 Response
It is our sincere hope that this message finds you and your loved ones doing well and staying safe. Rancho Milagro is committed to helping people navigate daily life during this difficult time. The challenges we all face now are unprecedented. But, through the grace of God, we can find faith, hope and peace.
Rancho Milagro offers a unique environment to find healing and renewal from these difficult times and the additional stresses involved. The horses and surroundings of wide-open spaces blend together resulting in feelings of peace…. you can breathe deeply again enjoying the nature that all God has provided. That is the gift and blessing of Rancho Milagro.
We are taking all precautions to keep our environment safe with disinfecting our equipment, hand washing stations and hand sanitizer available. Along with that, we have taken this time to reflect and renew ourselves and the horses so we will be ready to provide a healthy atmosphere for you and your family. We know that Mental Health, Suicide prevention and Physical health is always on the uprise but with this recent pandemic, we are more aware of the potential spike.
Please let us know if there is anything we can provide to you, friends, and family in the way of comfort, peace, and prayer. We will grow stronger through this.
Psalm 23:1-4 NLT
The Lord is my shepherd; I have all that I need. He lets me rest in green meadows; he leads me beside peaceful streams. He renews my strength. He guides me along right paths, bringing honor to His name. Even when I walk through the darkest valley, I will not be afraid, for You are close beside me. Your rod and Your staff protect and comfort me.