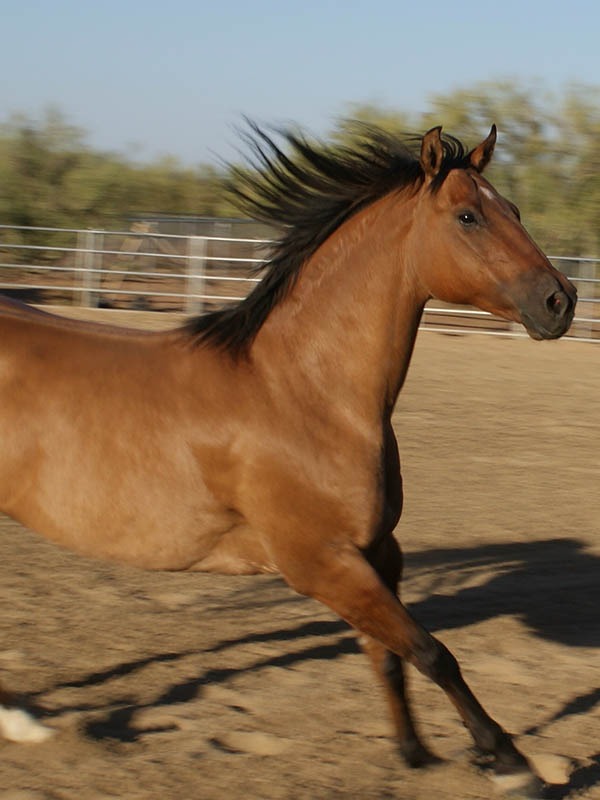 ISABELLA
Meet Isabella–aka "Izzy." She is 25 years old going on 6. She has been Vanessa's trusted rock through rocky times. She is a solid reminder of confidence. Izzy works well with people who lost their drive to live. She moves fluidly with strength. Izzy initiates focus, motivation, and clarity. If you lost your vision on life, Izzy will help you find it.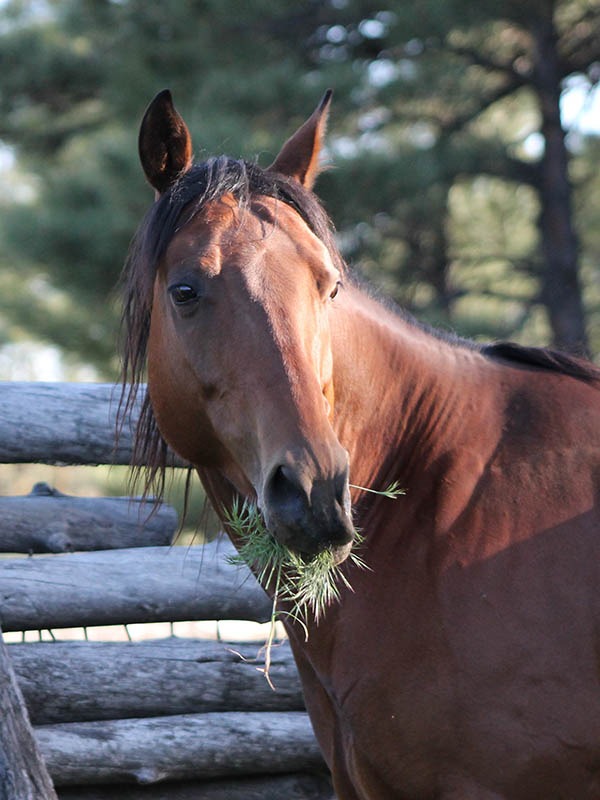 NEILA
Beautiful Neila.  She is 11 years old.  Neila has a heart for the wounded.  She feels deep.  Neila will engage you if you feel lost or if you have a hard time staying grounded.  You will be found with Neila.  Give Neila the reins to your heart, and she will steer you in the right direction. If you need a hug, Neila will always give you one.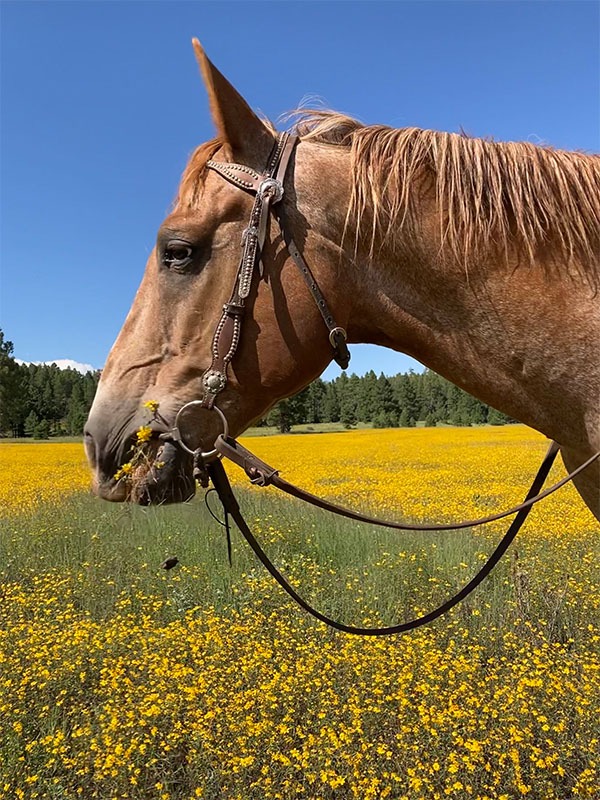 TONY
Tony came to the Ranch this summer from a life that most never see. He was hidden without a name. Until one day, he pushed his way into Bob's heart by carrying him through some of the hardest terrain in Flagstaff. Up Mountains and through Valleys, Tony's feet were sturdy. If you have been hidden, Tony will see you.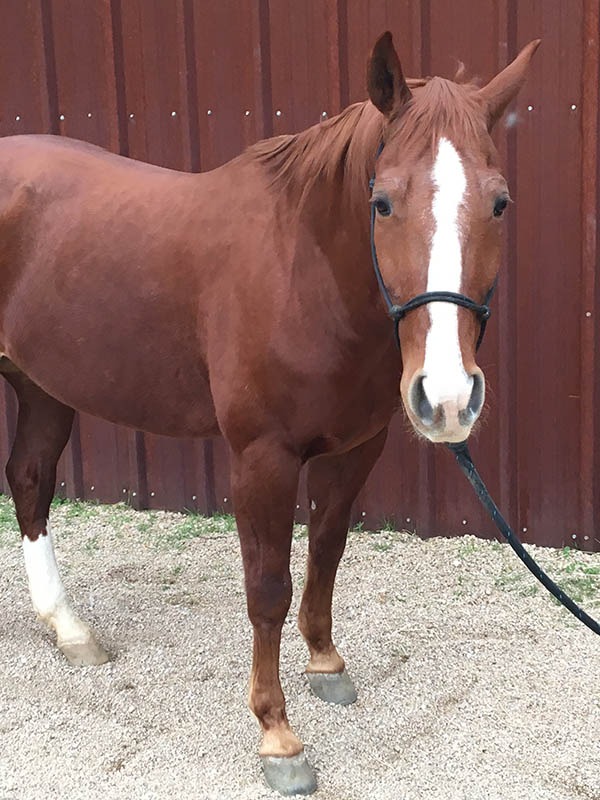 PAR
Par was a competitive horse that made a lot of money (don't tell Mic). But Par was misunderstood. He is very personable and does not take life seriously, but being in the show pen required him to be serious. Par does not walk–he skips.  His mood is always light and happy. He reminds all the horses and humans to "lighten up," that life is short, and it is meant to be enjoyed. Par will teach you boundaries and confidence in the way you walk.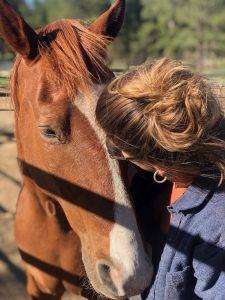 DANDY 
Dandy aka Dandy Man was a bitter sweet gift.  He was our dear friend Dave Shindels horse that was his weekend warrior.  But after Daves passing, his family made a unanimous decision to gift him to us.  Dandy has the gift of looking straight into your heart so you will be " seen for the first time".  He's a long legged goofy horse that will remind you to slow down.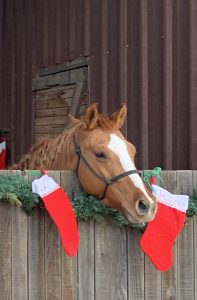 ANNIE
Annie aka " Annie Bannie" is a mischievous little 6-year-old Quarter Horse.  She was bred and born at Rancho Milagro.   Even though she has the life, she knows pain.  She lost two of her best friends and even faced death on two different occasions.   Annie will remind you about patience, boundaries and ways to express your needs.  Annie knows how to bring out the kid in you.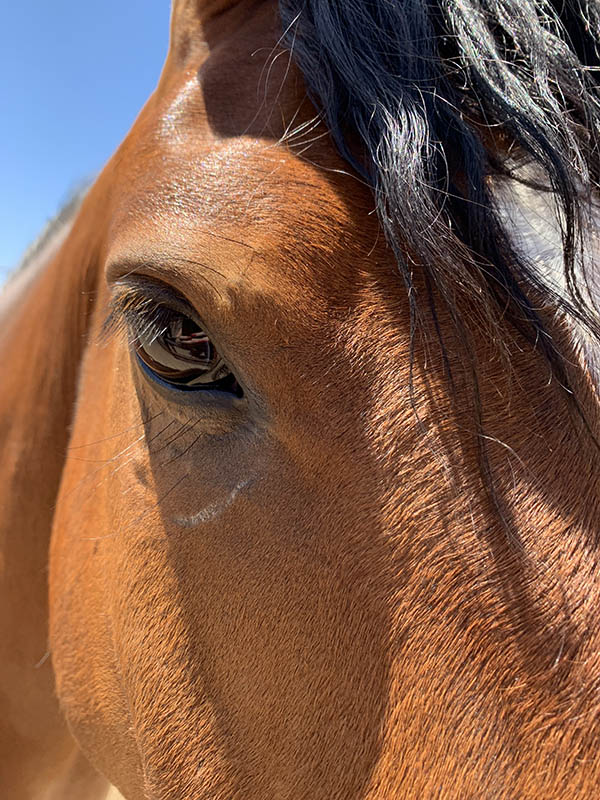 OBEDIAH
Obediah aka "Obie" is our first of many mustangs. He was on the Virginia Range in Nevada.  Where he was found standing next to his mom that had passed away.  The herd had left him, so he needed to be rescued from a life or death situation. Obediah will help the Orphans be found, the Veteran to have a strength to survive and even the abused child to see hope.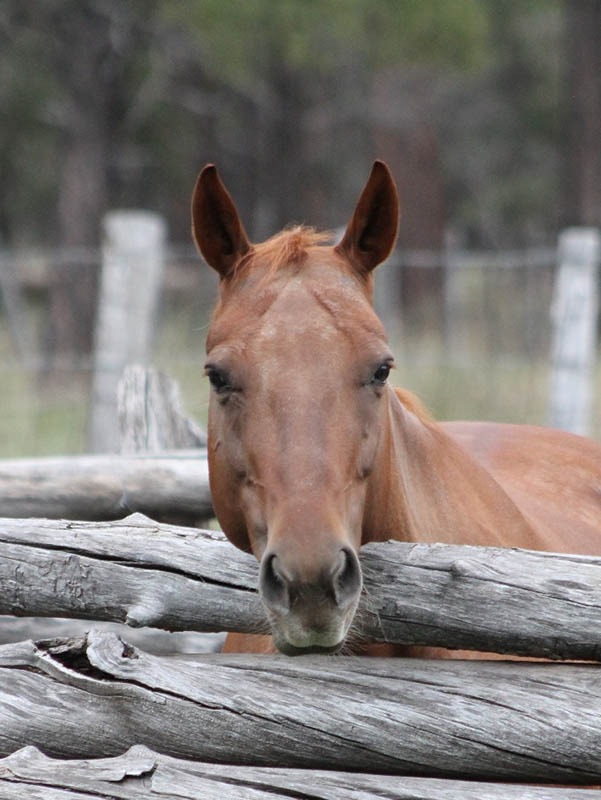 RUBY
Ruby passed away unexpectedly on  February 25, 2021.  The grief of her loss was felt throughout the nation as phone calls, emails and texts came in expressing lives changed by Ruby.  She will be missed by many.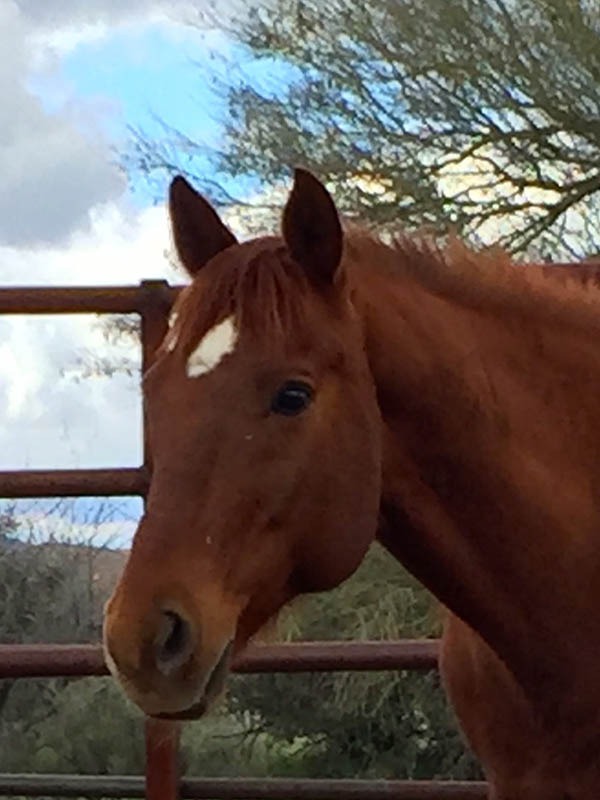 MIC
RIP Mic passed away on 12/24/18.  Our Ranch lost a beloved friend.    Mic is our all-star athlete: he is a successful Team Sorter and has won a lot of money competing. But, before he gained this success, Mic was abused severely. After a long life of mistreatment, he was abandoned in the desert — left to die. And to this day has a hard time trusting and he is a sensitive soul. But Mic knows who needs him. He brings a unique quality to our Team by reaching the unreachable.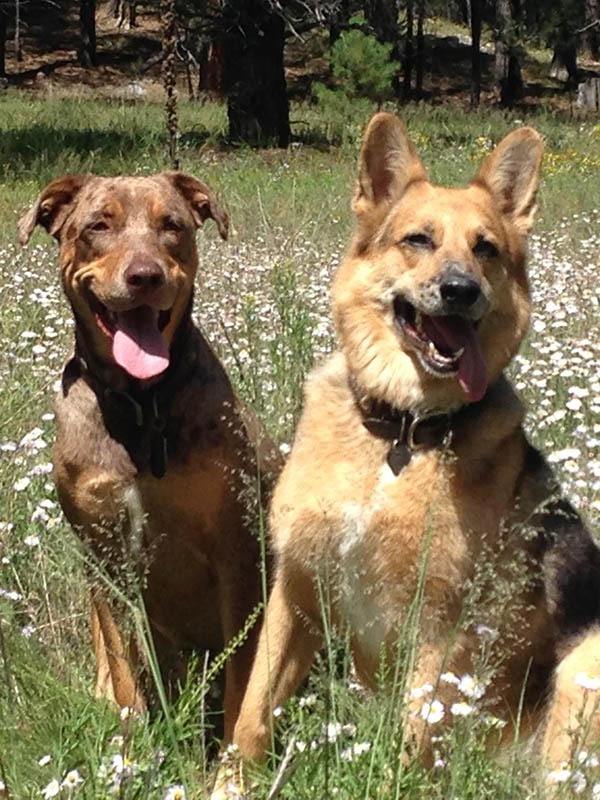 RIO & GRACE
Rio (pictured left) was dumped out in Rio Verde where we live.  Rio knows how to show you God's love.  She will lay in your lap.  Gracie (pictured right) is the most amazing dog.  She will lean on those who need a loving reminder of their sense of self.  Gracie is always ready to welcome people to the Ranch.  Don't be surprised when you pull up and are met by the crew!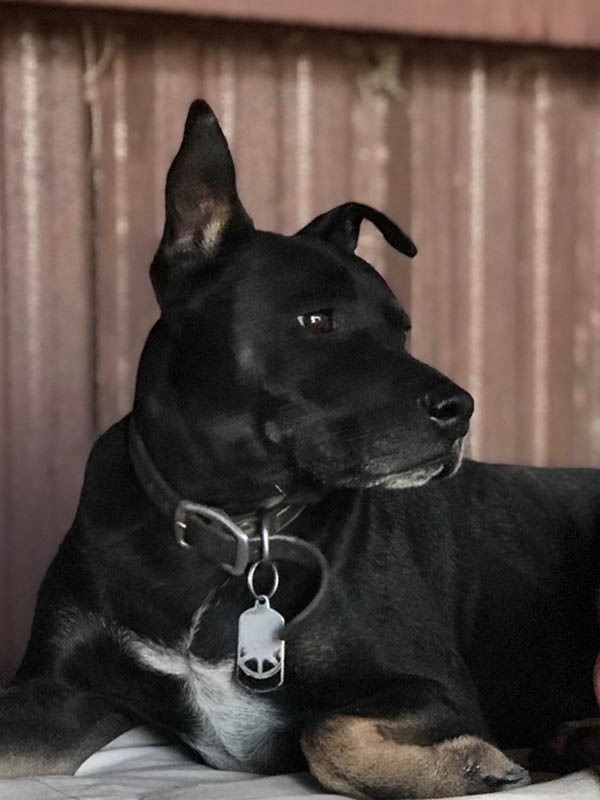 JAX
Meet Jax aka " Jackie Chan".  Our son rescued Jax and brought him to the Rancho Milagro family.  We are so grateful for Jax.  He will watch everyone and pick the one human that he knows needs him.  Jax is very particular with who he spends his time with.  And the ones that he picks fall in love with him every time.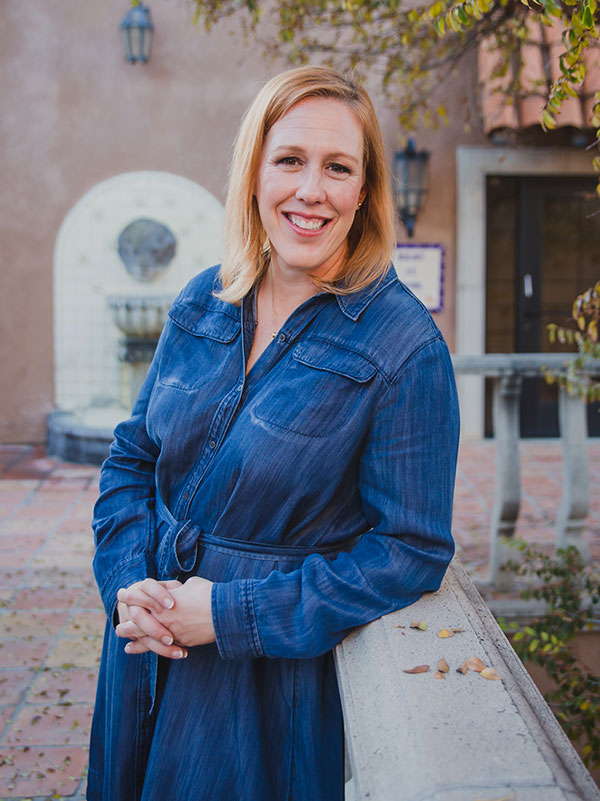 TAMAR SHINDEL
Tamar Shindel is a Licensed Professional Counselor and National Certified Counselor.  She provides compassionate, accepting, and strength-based therapy to support you in living life wholeheartedly. Tamar supports individuals, children, and families to explore with grace the experiences in life that have shaped us and to access inner courage to create the changes needed to become our most authentic and connected selves.  Tamar has a deep passion in supporting individuals and families in healing from the impact of trauma. As individuals and families heal from trauma, they are able to regain a felt sense of safety, restored identity, move from isolation towards community, and renew their passions.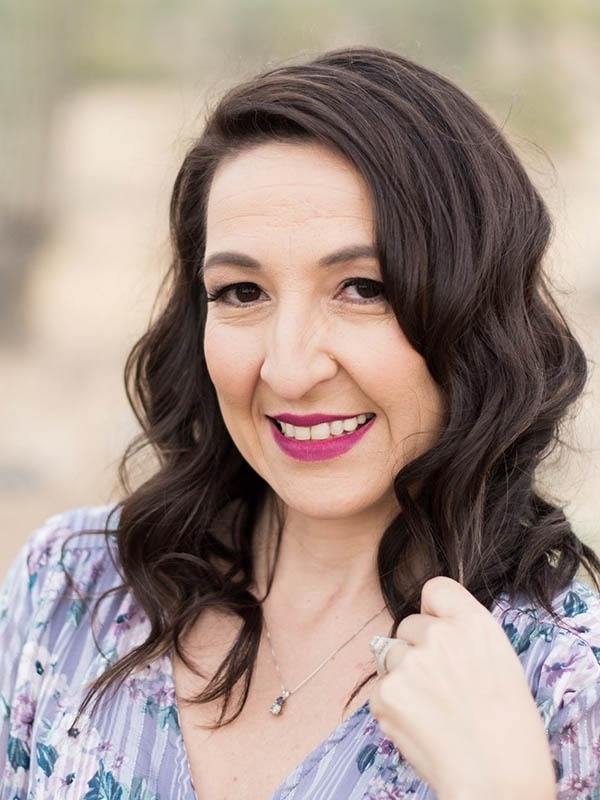 LUPE PALMER – LIFE UNLEASHED COUNSELING
Life Unleashed believes that everyone of us are created to live a life of fullness and purpose (Jeremiah 29:11). But many things in life keep us from the original intent. You will identify the cause of setbacks and find breakthrough. Lupe's specialty is Inner Healing and Deliverance from the trauma big or small and even hidden. Life Unleashed will equip you to the rightful place and destiny you desire. Its time to get UNLEASHED!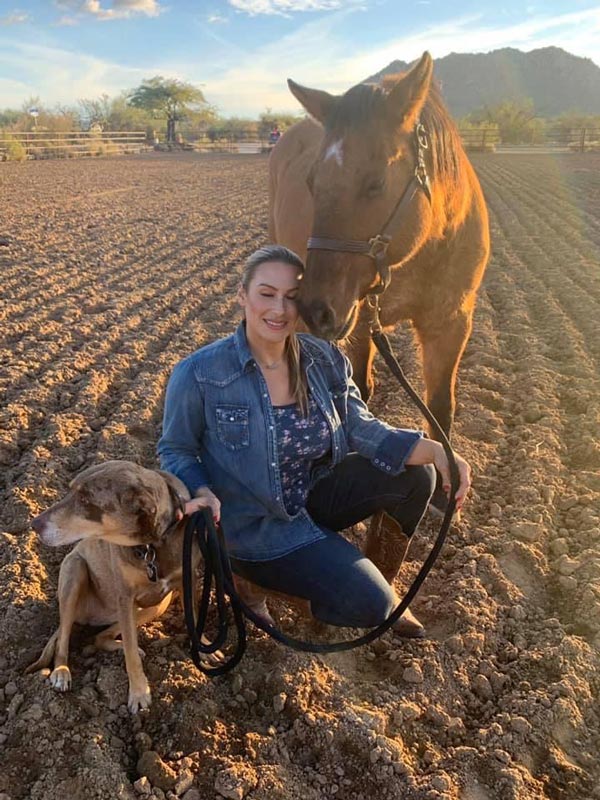 SARAH NASSIKAS

Sarah Nassikas has been involved with Rancho Milagro, in different capacities, over the years, from donor to volunteer. Currently, she's our Director of Facilities and Volunteer Coordinator. She's the first to greet our volunteers with a big smile and a warm welcome. And if it can break around here, she can fix it.
Sarah is a consummate lover of animals, with a heart for animal husbandry, growth and healing. She has a mixed background in coaching, caregiving and animal care. She is an EAGALA Equine Specialist, having received her certification in December 2021.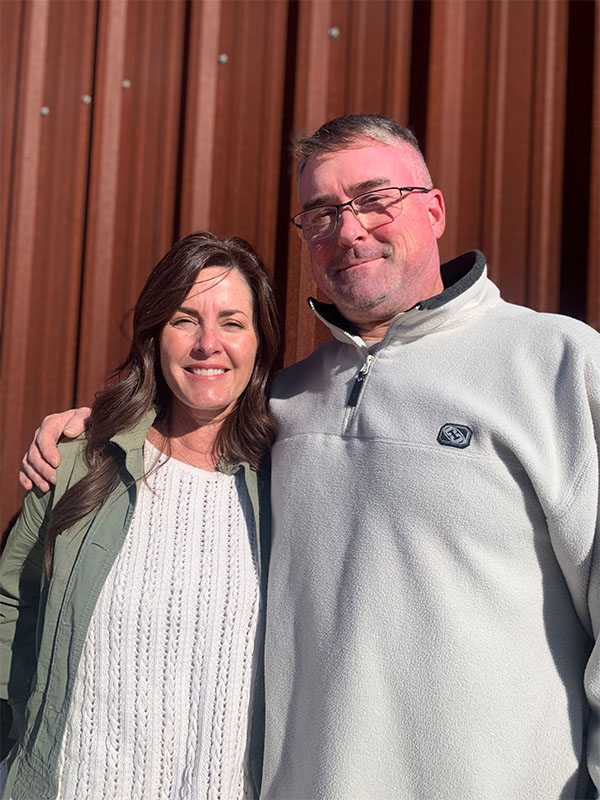 LISA AND MIKE HANSEN – YOUTH GROUP PROGRAM

Lisa and Mike have become a catalyst in defending and inspiring thousands of youth, including supervising a home for troubled teenage girls and house parenting group homes for foster children. Additionally, she has developed and conducted comprehensive community prevention education for 20 years, training youth and adults including, volunteers, parents, educators, and other community members.